ABOUT US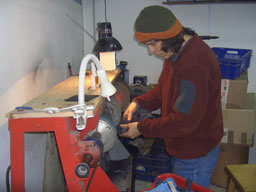 Goma 2 was born in 1996 after spending a good season with good friends, climbers too, who suggested we go to work with them. In principle it was a climbing wall mount, when we finished work we were offered the opportunity to learn to resolar cat feet, craft they already did, we found very interesting.
We returned to Mont-ral and started arranging the soles of our climbing shoes , was when we got the name GOMA 2.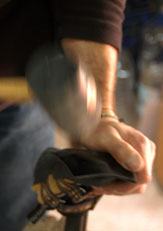 With the foolish it has spent years and thousands of feet of cat through our hands.
At present, completing retreading cats, we offer the possibility that through our website you may have all the information on climbing shoes. As well as the option to buy climbing shoes you need and a series of products for the practice of climbing comfortably at home.
The second stage began between Siurana and Montsant to offer better service. Currently we shop and workshop in Avinguda del Priorat 41 (between firefighters and the gas station) in Cornudella de Montsant.